The Commission has not received any dedicated funding for Transportation, Health Facilities, Housing, Sanitation, Work Force Development or General Economic Development projects for several years. A brief overview of these "legacy" programs is presented below.
Health Facilities
Congress amended the Denali Commission Act in 1999 to provide for the planning, design, construction and equipping of health facilities. From 2001 thru 2010 the Commission received approximately $327 million for the program from various sources, primarily the US Department of Health and Human Services. The bulk of these funds were used to construct 170 primary care clinics throughout rural Alaska. Program funds were also used to support the new hospital projects in Nome and Barrow, behavioral health facilities, and rural Emergency Medical Services.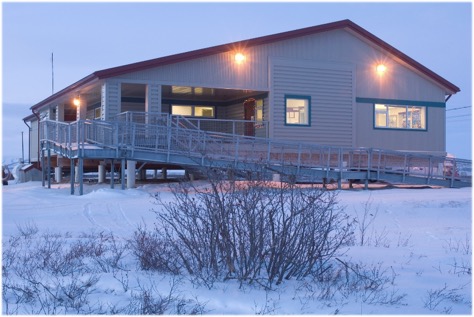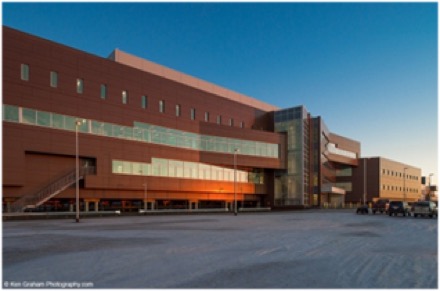 Housing
Over the years the Commission has contributed approximately $87 million toward the design and construction of senior housing, long term-care facilities, teacher housing, domestic violence shelters, and adolescent residential treatment facilities. The Commission has not received any dedicated funding for housing related projects since 2005.
Sanitation
The Indian Health Service, Environmental Protection Agency, and State of Alaska Department of Environmental Conservation have historically been the lead agencies for the design and construction of sanitation facilities in rural Alaska. However, over the years the Commission has contributed approximately $34 million for various projects, primarily village washeterias. The Commission has not received any dedicated funding for sanitation related projects since 2005.
Workforce Development
From 2004 thru 2009 the Commission received dedicated funding from the US Department of Labor (DOL) for workforce development initiatives in rural Alaska. This was an acknowledgement that construction training would inevitably increase local hire on the capital projects being funded by the Commission and others, which would lead to improved economic conditions in rural villages. It was also an acknowledgement that developing administrative and technical capabilities (e.g., Allied Health Professionals) in rural communities increases long term employment opportunities, and that such training also extends the useful life of the infrastructure constructed in rural Alaska. In response to the referenced DOL funding the Commission established a formal Work Force Development Program, lead by an experienced Program Manager in this field.
Even though the Commission no longer receives dedicated work force development funding and it no longer has a formal workforce development program, it continues to use some of its annual discretionary funding for basic administrative and technical training that is directly related to the Energy and Bulk Program. More detail is available in the Commission's annual work plans.
General Economic Development
Similar to the Workforce Development Program summarized above, when Commission funding was in the $100+ million per year range, it had a formal Economic Development Program. This program focused on projects and initiatives that would improve the overall economic conditions in rural communities. During this period, the Commission invested approximately $44 million in community planning and mapping projects, the design and construction of multi-use community buildings, improvements to public broadcasting equipment, and other misc. initiatives. Due to decreased funding levels, the Commission no longer has a formal dedicated Economic Development Program.